Jana Berghoefer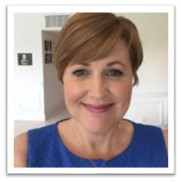 Hello. I'm Jana Berghoefer. I'm an intuitive, coach, and business psychologist. I'm the founder of Leading Insights. I work with business owners to intuitively sense energy and its meaning to gain insights for running their businesses, coach them through barriers, and offer business owners focused, insightful, and actionable readings on specific issues they are encountering in their work.
This approach to running your business might sound unconventional to you, but I believe intuition will soon become an essential business skill to enhance decision quality and speed, fluidity, and creativity. If you want to be cutting edge, let's work together.
How I got here
I'll tell you, it was NOT a linear path or by following a series of 5-year career goals. I followed the "rules" for a while, doing what I thought I should and the results were less than soul-satisfying. Seeking and questioning, a wide variety of experiences and disciplines studied, trial and error, mishaps, and unforeseen circumstances all turned out to be very useful. But the game changer was in learning how my intuition speaks to me and to trust it. It's put me more in the flow, has enabled me to focus my talents and efforts, to sense new possibilities for myself, and give me the confidence to follow them. Looking back, I can see how my life experiences have been perfect preparation for serving my clients and their businesses in a unique way.
Here are the highlights
I earned a PhD in Organizational Psychology, studying intensively about individual work and lifestyle choices, workplace culture, and general psychology topics like cognitive science, personality and motivation.
15+ years business experience "working on the inside" of a variety of companies and industries as well as teaching in Human Resources and Organizational Development; and then stepping into entrepreneurship.
Becoming a Certified Martha Beck Life Coach, where I learned from the best about personal change mastery, overcoming fears, shedding limiting beliefs, and following joy and passion.
Studying intuition, both academically and practically. I deepened my intuition by training at  the  Intuitive Arts Studio.
WHAT I STAND FOR

Make a Difference. Be a force for good.
Be a Game-Changer. Pioneer new ground and challenge outdated conventions.
Inspire Others. Help people see what else is possible.
Be Open. Say "yes" to opportunities, follow curiosity, and explore possibilities.
Believe in People. Focus on their strengths and inherent worth; strive for harmony.
Start Here
work with Me
Schedule an intuitive guidance session or a free strategy session here.
Copyright Leading Insights, LLC including all print, web and electronic versions. All rights reserved.