Intuitive + Coach + BUSINESS Psychologist + Author
Intuition is an innate, whole body process that gives you an inner knowing about what is right for you in any given moment. Your intuition is specific to you and it can provide you with clear direction.
I'm a business person. I believe business is a unique avenue of creative expression, an act of co-creation, a container for growing into the best of ourselves, and a way to make the world a better place. I help you create a successful, soul-aligned business that is profitable, a force for good, and a source of joy.
I'm a soul seer. I use my intuitive skills to sense what's happening with your soul's energy signature, your business or your situation. I sense strengths, blind spots, blocks, patterns and possibilities and share insights so you get clear about what's happening and your options.
I'm a wayshower. You cannot create the best version of yourself, your life and your business by listening only to the advice others. To be remarkable, you need to claim your own authority by learning to lead from within.  Your intuition is your resource for self-leadership. I use my intuition to help you connect with your intuitive knowing.
I'm a coach. I view intuition as a practical resource for making your life, work, and business better by guiding you into closer alignment with your essential nature. I coach you through current, real-time struggles and learn to live intuitively – with ease, fluidity, creativity, joy and confidence.
Together, these talents enable me see how your Soul Self wants to play in the world and help you connect with your own intuition, so you know what to do.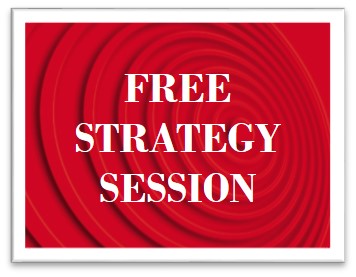 Results? You get clear about who you are and what to do so you can do your thing in the world.

Start Here
CURIOUS?

Buy my book Get Clear: Claim Your Intuitive Instincts here, sign up for free resources, or schedule a free strategy session so we can get going.
Copyright Leading Insights, LLC including all print, web and electronic versions. All rights reserved.